Welcome to the home of the Log Hill Volunteer Fire Department
Log Hill Mesa, Ouray County, Colorado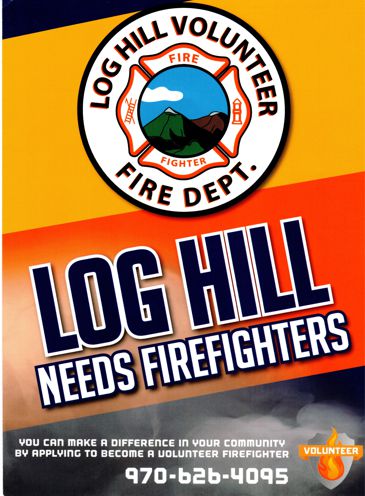 ---
Current Fire Conditions on Log Hill Mesa:
LOW
---
Current Fire Restrictions:
There are currently no fire restrictions in effect in Ouray County.
as of June 29, 2022
(Check with your Home Owner's Association to verify burning restrictions in your subdivision. Colorado law now requires that all controlled burns be reported prior to burning. Please contact the WESTCO Dispatch Center at (970) 252-4020 and inform the Dispatch Center of any controlled burns or fires you plan to have on your property.)
---
Thanksgiving Weekend Fire Consumes Old Clubhouse
At 6:13 PM on the Saturday of Thanksgiving weekend, the alert came in as structure fire with flames through the roof and a chained driveway. As the first engine left the fire station, they could see the flames from the old clubhouse about a quarter mile away. Since the clubhouse was the second largest structure in the district and it was heavily involved in flames, firefighters knew it would be a long night.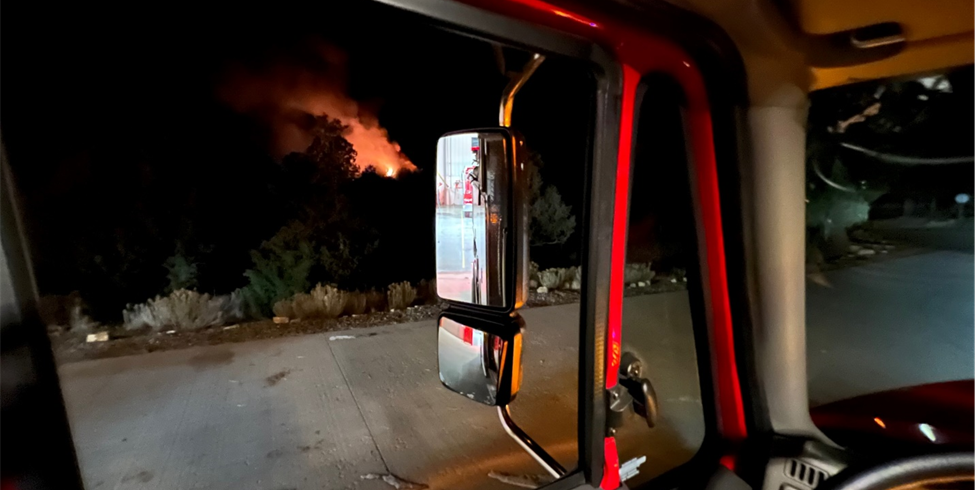 First arriving firefighters immediately requested mutual aid from Ridgway Fire and Ouray Fire in addition to the automatic aid fire engine that was enroute from Montrose Fire. Throughout the night, 30 firefighters from four departments worked to contain the blaze and ensure it did not extend to the forest surrounding the structure.
The cause of the fire remains under investigation.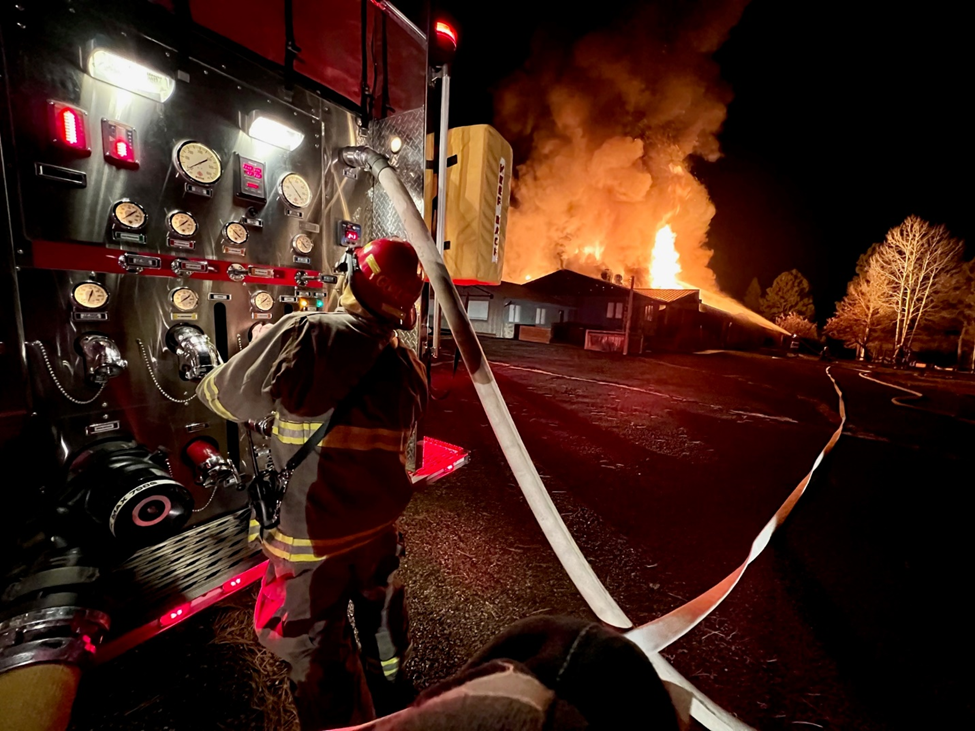 $2,000 Grant For Training Simulator
Thank you for the continued generosity and community support of the Ouray County Community Fund and Citizens State Bank. Log Hill Fire has just received a $2,000 grant for the purchase of a Forcible Entry Training Simulator which will allow us and neighboring fire departments to realistically train on gaining entry to emergencies which will greatly speed our actions.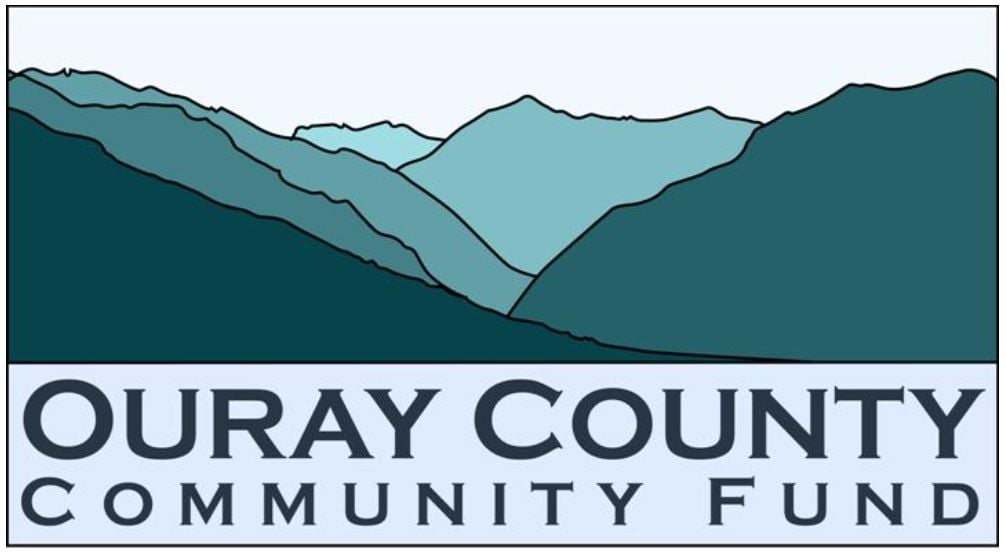 $500 Grant for Equipment Purchase
Thank you to the Woman's Club of Ouray County for their continuing support of our efforts. We have just received a $500 grant to help with next year's purchase of fire hose. Your support is appreciated as it has been in the past.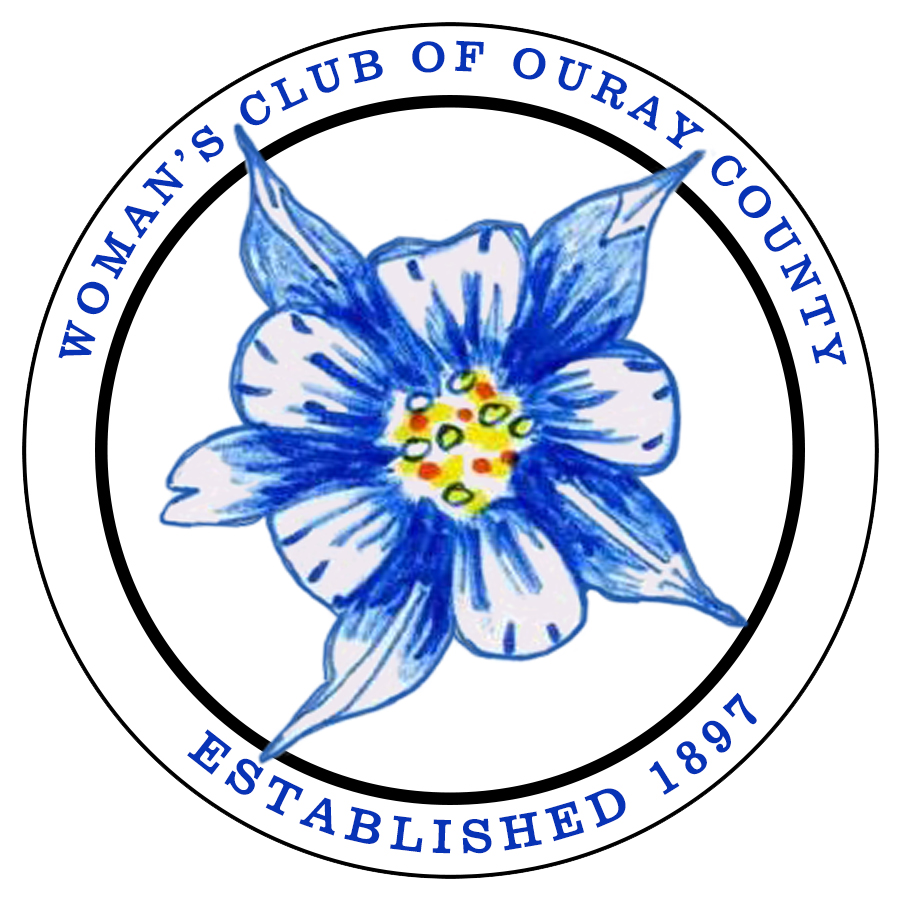 Log Hill Mesa Renews Firewise Status for 2022
We are proud to announce that the Firewise Communities status for Log Hill Mesa has been renewed for 2022. Residents invested or performed over $100,000 in fire mitigation activities for the year, well outpacing the required $21,000 worth of investment. Thanks to everyone who works to make our home a safer place to live.